The Soul and Spirits of Madagascar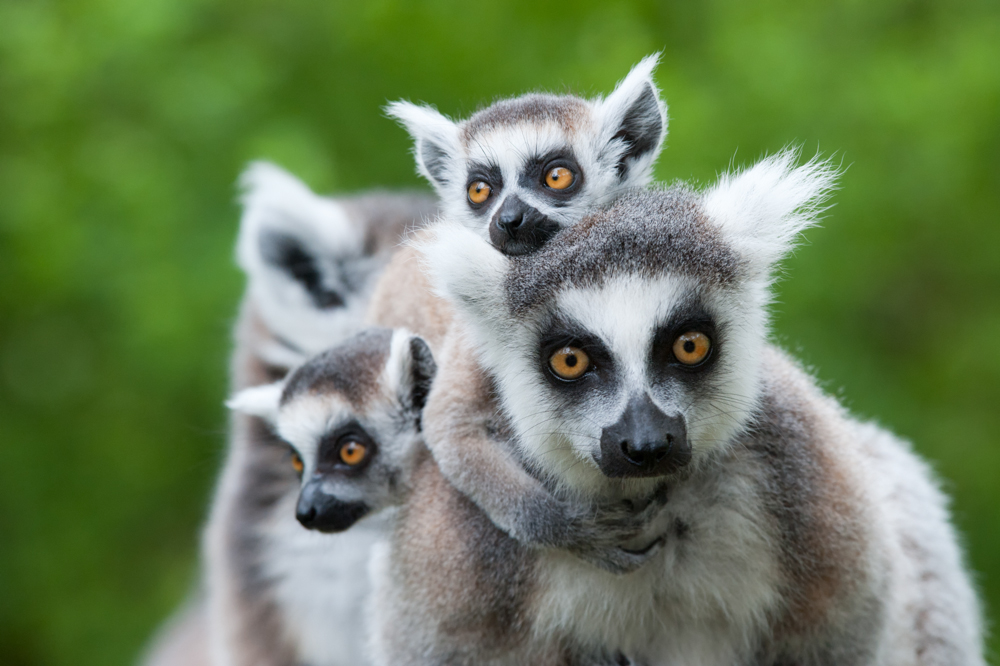 Duration: 12 Days (approx.)
Product code: PLAE7C
PRICE
To reserve a spot requires a $500 down payment. Follow the reservation button. Bookings are strictly on a first come first served basis and groups of 6 are required to confirm each departure.
The price (above) is current exchange rates in Australian dollars. The tour is actually priced in $US:
US$7,466* per person twin share (US$340* single supplement).
Note, exact prices won't be confirmed until we have reached minimum numbers and will be subject to variations due to exchange rates, park fees and annual price adjustments issued by suppliers (that usually aren't released until 11 months before travel).
HIGHLIGHTS
Chance to photograph the truly unique Aye-Aye lemur, one of the world's most mysterious animals as well as other mythical animals including Indri, Fossa and wonderful chameleons
A visit to the world famous avenue of Baobabs
An itinerary built around several 'must see' areas of Madagascar, giving you an overview of this incredible 'eighth continent'
Dedicated photography tutorial, to ensure you get the best value out of your trip - this is a place to really show off about!
Lots of amazing photo opportunities.

All costs are included.

Home to three-quarters of the world's chameleons, an entire clade of unique primates (lemurs) and some of the most extraordinary and unusual animals in the world - think Aye Aye and Giraffe-necked Weevils - Madagascar is a country literally like no other.
Madagascar's history is steeped in tradition with a rich culture that permeates the landscape in different ways, wherever you go. It's a photographer's dream ... a canvas so varied that it is hard to know where to look next.
_____________________________________________
HOW IS THIS TOUR DIFFERENT?
This tour takes in three distinct bioregions of Madagascar, each with a very different array of landscapes, wildlife, vegetation and people. Accompanied by experienced guides, we will visit places and target animals that are rarely seen. In particular, this is a chance to see and photograph the Aye-Aye Lemur.
Aye-Ayes are one of the world's most unusual animals. They are nocturnal and associated with ghosts. Until recently, they were very difficult animals to find. Using a hooked and ridiculously elongated middle-finger, they tap the bark of surrounding trees to extract grubs. Photographing Aye Aye will be one our ambitions.
In addition, we will visit remote Berenty, a powerful landscape and photographers' paradise, with so many amazing animals and birds including the precocious Couas, the Madagascar Crested Ibis and the ubiquitous Ring-tailed Lemurs.
For the final leg of the journey, we plan to head to Morondova, to the famous avenue of the baobabs, perhaps one of Madagascar's most iconic and most highly photographed places.
This 12-day tour is comfortable and delivered to a high standard. It will comprise all costs including meals, transport, activities and guiding. Transport will be in comfortable 4WD standard vehicles with a driver and your guides and there are some internal flights with Air Madagascar.
This is a relatively easy tour. There are no long steep hikes and is fine for people of a reasonable fitness level. Most driving is on sealed roads with the exception of the latter part of the drive to Kirindy and the very rough Berenty section. It begins and ends in the capital Antananarivo (Tana for short).
_____________________________________________
ITINERARY
Day 1 Arrive in Tana and transfer to hotel.
Day 2 Fly from Tana to Fort Dauphin and transfer to Berenty where Ring-tailed Lemurs and Verraux's Sifaka can be found alongside birds such as Giant Coua, Madagascar Scops Owl and Madagascar Paradise Flycatcher.
Day 3 Spend the morning around Berenty and return to Fort Dauphin late afternoon.
Day 4 Fly from Port Dauphin to Tana and then drive to Andisibe stronghold of the charismatic Indri and many other lemurs including the Golden Sifaka and the Black and White-ruffed Lemur. A fascinating variety of chameleons and some very colourful frogs can also be found here.
Day 5 The day will be spent exploring The Andisibe and Mantadia areas for a variety of birds such as Madagascar Flufftail, Collared Nightjar, Madagascar Long-eared Owl, Nuthatch Vanga, Scaly and Short-legged Ground Rollers and other wildlife.
Day 6 Early in the morning drive to the Eastern Betsimisarake region. This is a very photogenic drive through the mountains with a floating market full of tropical fruits, waterfalls, plantations and typical villages. A short boat ride will bring us to our site for the nocturnal Aye-Aye.
Day 7 The local area has numerous species of pitcher plants and lemurs and the morning will be spent photographing them before heading back to Tana.
Day 8 Fly to Morondava where the famous Avenue of Baobabs can be seen. Transfer to Kirindy Reserve.
Day 9 With Fossa the main target we will also be looking for birds such as White-throated Mesite, Sickle-billed Vanga, Grey-breasted Lovebird, Banded Kestrel and more.
Day 10 After a last morning on the reserve head back to Morondava in time for the late afternoon light to give us the best photographs of the Avenue of Baobabs.
Day 11 Another chance to photograph the Baobabs this time in the morning light before flying back to Tana.
Day 12 Transfer to airport and take onward flights.
Includes
Guiding and photography assistance throughout.


All domestic flights.

All meals and accommodation.

All park fees.

Transport in comfortable a/c standard vehicles with driver and expert English-speaking local guides.

All tips and

Entry fees to parks and reserves with local guides

Transfers from / to airport


Room occupancy taxes

Luggage portage at Hotel and airport
Excludes
Any pre/post tour accommodation and meals.
Any kind of beverages while in transit or at the lodge.
Emergency rescue costs (local/international).
Personal tips and gratuities
All expenses of personal nature like laundry, telephone bills etc.
Bank transfer charges (directly paid to your bank).
Insurance of any kind.
PAYMENT TERMS

These are Group Discovery Tours. We plan them when we reach minimum numbers and involve you in the process along the way.
To ensure we get the best guides and accommodation availability, we prefer to organise these a long way ahead, which also takes the pressure off you in terms of payment (see right) as it's possible to pay in up to 8 interest-free installments.
Payment Terms

We will ask you for a $500 initial deposit to reserve a spot on any tour.
If we don't reach our minimum numbers for the tour, we will refund this.
Otherwise, this is non-refundable. However, it can be transferred can be transferred onto any other Wildiaries tour up to 6 months prior to travel or until you have paid your 20% non-refundable deposit.
Once a tour has reached minimum numbers and we have finalised details of the tour to your satisfaction, we will ask you to pay a 20% non-refundable deposit.
If you like, we can organise final payments in up to 5 monthly instalments, running up to the final payment 60 days before travel.
The balance of payment due at least 60 days prior to travel (or sooner, depending on the supplier's terms and conditions).